Abita Abbey Ale 22oz.
Abbey Ale honors the ancient tradition of monks who perfected the art of brewing beer to support the monastery and the brothers with their "liquid bread". We offer up our support and thank them with a 25 cent donation to St. Joseph's Abbey with every bottle of this heavenly brew. Dark in amber color, the aroma of caramel, fruits and cloves invites you to contemplate the creamy head of this "dubbel" or double ale. Abita Abbey Ale is a malty brew, top-fermented and bottle aged to rapturous perfection.
Angry Orchard ICEMAN 750ml
Inspired by the tradition of Ice Ciders in Quebec, Iceman uses the process of freezing the juice from culinary and bittersweet apples to produce a rich, complex and unique cider with a crisp apple taste and notes of caramel and toffee. This cider is sweet but not cloying. The addition of oak-aging yields a smooth and pleasing vanilla character. The result is a perfectly balanced, full-flavored cider that delights the palate with clean apple notes and a lingering toffee finish.
10% ABV
Angry Orchard STRAWMAN 750ml
For centuries Farmhouse Cider making has been a tradition celebrated by farmers in the English and French countryside. Strawman combines a distinct blend of juices from traditional culinary and bittersweet apples, which is then aged on oak. The result is a full-flavored, complex, and balanced cider with wine-like characteristics, rounded out by apple and citrus notes. Its lingering, earthy finish is an homage to the origins of this unique cider.
10% ABV.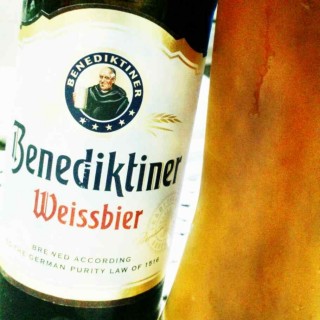 Benediktiner Hefe 6pk
RateBeer: 92
Brewed and bottled in Lich for Brassée et embouteillée a Lich Pour.

Ingredients: water, wheat malt, malted barley, hops, yeast.
B. Nektar Evil Genius Mead 500ml
In an obscure industrial lair resides the man known only as the evil Dr. I.P.A. Using his hadron collider, hidden deep underground, he has conducted his most remarkable experiment to date. The result is a perfect balance of honey and hops. But there are side effects... His lab rats can't get enough of the stuff. And soon, neither will you. Introducing the Evil Genius. The big bang is no longer a theory, it's your reality.
Evil Twin Mad Dog Pale Ae 12oz.
Named after an antagonist movie character with a violent temper and a propensity for drooling, furthermore brewed amongst mad-ish Scottish dogs. Nevertheless is this beer far from mad itself. You'll find it a very pleasant, peaceful and a loyal Pale Ale – woof.
Evil Twin PLASTIC MAN 22oz.
Taste the Colors, Hear the Aromas, Smell the Carbonation.
Central Waters Bourbon Barrel Aged Slainte Scotch Ale 4pk
Our scotch ale aged in Heaven Hill bourbon barrels.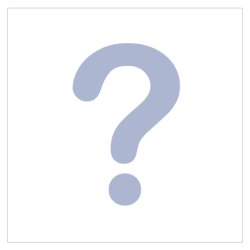 Central Waters Hop Rise Session Ale 6pk
A bitter citrus dazzled with lemon and hazy gold hops This beer has a golden fruity crisp pinefruit flavor with a mild caramel dank sweetness character and old herbal clean malts. A pale local option with a Chicago fresh firm lacing. It then finishes with an amber, clear, and off white touch. Also ending with a solid rich melon that touches mellow orange grass…very gentle..
Central Waters Blonde Ale 6pk
The new summer seasonal - true to style and a refreshing beer.
Central Waters Brewhouse Coffee Stout 22oz.
RateBeer: 99
A coffee lover's delight! A wonderful stout infused with coffee that is specially roasted for us by Emy J's (www.emyjs.com) in Stevens Point, WI.
Clown Shoes Clementine 4pk
RateBeer: 95
Clementine is Clown Shoes Beer's Belgian style White Ale. Light-bodied and crisp, this is a terrific White Ale with plenty of zest! Hazy in appearance and healthily carbonated, it utilizes Chambly yeast to energetically shape its wheat malt base. Incorporated in the brewing process is Clementine, sweet orange peel, a hint of coriander, and Summit hops.
At a sly, easy-drinking 5.9%, Clementine is dynamic and flavorful enough to satisfy discerning craft beer palates, yet light enough to count among "sessionable" beers.
Poured high into a pint or traditional pilsner style glass, drinkers can sip away lazy summer afternoons. As for food pairings, it is the perfect compliment to a range of salads and seafoods or light cheeses such as Feta, Monterey, and Gruyere.
Clown Shoes CRUNKLE SAM 22oz.
Clown Shoes brewed Crunkle Sam, an American Barleywine Ale dry hopped with Citra hops, to celebrate America. America, we love you: thank you for allowing Clown Shoes to set off a few fireworks in the craft beer world.
Hanssens Oude Kriek 12.7oz.
RateBeer: 98
This is the result of blending black cherries lambic of different ages followed by a second fermentation in the bottle. Storage is similar like geuze. All bottles are champagne corked and can be reserved, in normal conditions, for more than thirty years. It is obvious that an amazing taste evolution takes place.
Innis & Gunn Canadian Cherrywood Oaked 22oz.
RateBeer: 97
This limited bottling of Innis and Gunn has been matured over Canadian Black Cherrywood and then finished with the addition of maple syrup. To our knowledge, this is the first time that Cherrywood has been used to mature a beer. The result is a really full bodied Scottish ale, with a rich tasting finish.
Brewed using three malt varieties, roasted barley, wheat and Super Styrian and Goldings hops, Canadian Cherrywood Aged is matured for 49 days over lightly-toasted black cherrywood chips. Maple syrup is added post maturation when the beer is in cold conditioning to add a subtly sweet, toasty twist.
In another nod to its Canadian fanbase, Innis & Gunn has featured artwork by Canadian artist Tatiana O'Donnell on the carton. Her painting 'Forest Spectrum' won Innis & Gunn's annual art competition: a collaboration with the Society of Canadian Artists.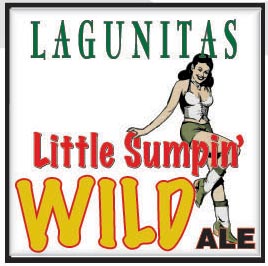 Lagunitas lil Sumpin WILD Ale 6pk
RateBeer: 98
Another Big Sister of the Little Sumpin' Sumpin' Ale…. Loads of Malted Wheat for a Curious Malt Foundation and a Light Color, But Our Belgian Yeast Leaves a Huge Flavor and Complexishness.
New Holland Monkey King Saison 6pk
A soft, medium-body saison with subtle pepper character and fruity undertones. Pairings: shellfish, spiced cheeses and citrus-laden vinaigrettes.
New Glarus Wild Sour Ale 4pk
RateBeer: 99
Naturally soured by farm valley winds blowing wild yeast into our oak casks. Finally, after a year and a half of patient coaxing Wisconsin dark malts whirl in a kaleidoscope of cedar, caramel, and tart green plum exuberance. Available to the exclusive few who travel off the beaten paths, this is authentic Wisconsin sour brown ale. Truly unique this Sour Ale is brewed for those who live on the wild side and is suitable for laying down or consuming immediately, serve at 40-45 degrees F.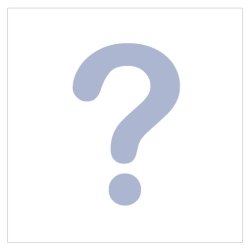 New Glarus Strawberry & Rhubarb 750ml
RateBeer: 98
Teased from the loam by the kiss of the Sun. Mom's Strawberry Rhubarb delights are the happy memories of childhood. Diploma Master Brewer Dan employed juicy sweet Strawberries to tame the barbaric wild tart fermentation of rhubarb. Escaped from the far corners of neighboring yards, local rhubarb was incorporated into the wild sour fermentation to create this drinkable dream. Bright sour and effervescent. Toast chilled cold to Bright skies, fireflies, bare feed and rhubarb pies!
Ommegang Game of Thrones Iron Throne Blonde Ale 750ml
RateBeer: 100
Collaboration with HBO for the Game of Thrones series.

Blonde ale with malty sweetness and a touch of fruity spiciness, Noble Hops aromas and notes of citrus. Suitable to serve to kings, or pretenders to the iron throne.

Pour slowly so as to not disturb the yeast sediment, but with enough vigor to create a luxurious head and release the rich bouquet.
**If you would like to purchase this beer you must also purchase an additional Ommegang beer, either another 750ml bottle or a 4pk**
Southern Tier Pumking 22oz.
RateBeer: 100
Pumking is an ode to Púca, a creature of Celtic folklore, who is both feared and respected by those who believe in it. Púca is said to waylay travelers throughout the night, tossing them on its back, and providing them the ride of their lives, from which they return forever changed. Brewed in the spirit of All Hallows Eve, a time of the year when spirits can make contact with the physical world and when magic is most potent. Pour Pumking into a goblet and allow it's alluring spirit to overflow. As spicy aromas present themselves, let it's deep copper color entrance you as your journey into this mystical brew has just begun. As the first drops touch your tongue a magical spell will bewitch your taste buds making it difficult to escape the Pumking.
2007 - Brown Label 7.9% ABV w/text & logo on bottlecap
2008 - Brown Label 9.0% ABV w/text & logo on bottlecap
2009 - Orange Label 9.0% ABV w/text & logo on bottlecap
2010 - Orange Label 9.0% ABV w/logo only on bottlecap
2011 - Orange wood grain background label 8.6% ABV and Southern Tier logotype in two lines.
2012 - Same as 2011 label 8.6% ABV, silver/black/white bottlecap.
Weyerbacher Last Chance IPA 6pk
Weyerbacher's new Last Chance IPA is a west coast style full-flavored hop assault delightfully lacking in balance. We've added a combination of Centennial, Cascade, Simcoe, and Columbus hops which are used to produce pungent aromas of grapefruit, pine, and citrus. Last Chance IPA weighs in at 5.9% ABV and 62 IBUs. Now…for the name. Why "Last Chance?" The name "Last Chance" is a nod to something held very close to the hearts of many of the employees of Weyerbacher Brewing Company. Animal Rescue. Weyerbacher donates a portion of the proceeds from the sale of every drop of Last Chance IPA to small regional animal rescue operations. These shelters offer dogs, cats, and other pets their last chance to find a new home. Have a glass. Make a difference! Cheers!